Microsoft is paying $26 billion to acquire LinkedIn which initially appears to be a very aggressive acquisition. The deal will be analysed over the coming months and I'm sure there will be lots of different views from the community on LinkedIn. The significance can be put into context as the purchase price was three times the value Microsoft paid for Skype which has to date been their biggest acquisition. Growth through acquisition can often destroy shareholder value and these concerns can be seen by a small fall in the share price of Microsoft today. The language coming from both businesses is certainly ambitious and they claim that this deal will change the world. Microsoft are the dominant force for productivity software that are used by professionals all over the world. This marriage is more about the future than where we are today and what is happening with regards to the way we network and interact with each other. It may be a while before we see why so much value has been placed on LinkedIn but the possibilities could be exciting and enhance the user experience and integration between the LinkedIn professional networking and the Microsoft productivity tools (Office 365, Exchange and Outlook).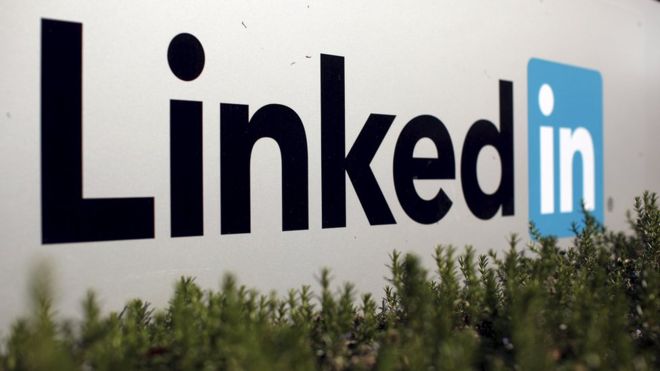 LinkedIn is such a valuable tool due to the network effect and this deal may only enhance this phenomenon and restrict the emergence of other networks. There are certainly a limited number of social networking sites that can really transform some of the dominant software companies and it will be interesting to see how the competitors react. It may not be inconceivable to see the owner of Google known as Alphabet making a move to defend its position. It means the likelihood of Facebook staying as an independent company has been reduced and perhaps Alphabet will be forced into making a move many of these acquisitions are not always good for the consumers and can be used to strengthen the dominance of a few major players and stifle out innovation. Further consolidation within the sector is expected with the likes of Twitter and Yahoo seen as possible acquisition targets.
In sales and business development LinkedIn is often the most powerful and up-to-date database in the world. Despite the efforts of LinkedIn this is very much in a silo and is without the powerful tools of CRM systems such as salesforce.com (Microsoft actually tried to acquire salesforce last year for around $55 billion but was rejected by the company as being too low). Microsoft has the technology know-how and resources to change this situation and bring about a revolution in how businesses do business! Combining the intellectual property from Microsoft with the world's best network/database may have implications for B2B sales now and in the future.
The chief executive of Microsoft Satya Nadella sent an email out to staff saying:
"This deal brings together the world's leading professional cloud with the world's leading professional network . . . LinkedIn will retain its distinct brand and independence, as well as their culture which is very much aligned with ours."
LinkedIn currently generates a significant sum of revenue from recruiters who pay premium subscriptions to access their network of over 400 million candidates globally. As a daily user of the platform I can certainly advocate its power and attractiveness. I am sure like other users I experience a number of difficulties and frustrations and often feel that we are being squeezed for the privilege. There are also issues with the stability and reliability of the service so hopefully being part of Microsoft will solve these issues. I'll be very interested to find out the reaction of others uses and if they also favour the coming together of these two companies.
As a user I remain very positive about this news today and look forward to enhancements in the experience. I just hope that LinkedIn will not endure the same fate as the Nokia handset which is all but a distant memory now.