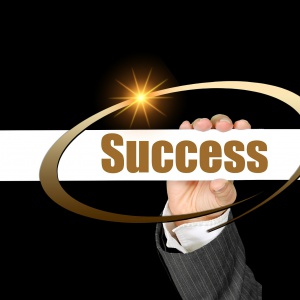 Many of the best and most successful companies face serious challenges when it comes to recruiting and retaining top sales performers. They offer competitive compensation, a complete benefits package, great working environment, and have a wonderful product. So what's the problem?
Problem: You aren't looking for top talent continuously
Solution: Keep your prospect funnel full
Even if you don't need to fill an open position, you'll get the best results by continuously networking, accepting CV's and even interviewing prospective sales people. Whether or not you hire, reviewing CV's, keeping your name in front of top sales people in your field, and keeping your prospect funnel full increases your scope of influence.
Don't worry about offending potential new-hires. Be honest. Tell them that you are always interested in getting to know top talent, and that you enjoy being able to fill open positions quickly by being aware of the individuals that you'd like to invite to join your team when the time comes.
Problem: You aren't looking for the best sales people in the right places
Solution: Think about where top talent spends time, and go there
Traditional advertising methods may not be as effective as you'd like them to be, but going where the talent is offers huge advantages.
Where do the best sales people spend time online?
Even if they aren't currently looking for a job, their likely active on LinkedIn or Facebook. Put the word out that you are always interested in meeting successful salespeople, and network on social media.
Speak with your top sales people about recruiting through their networks, as well. The best sales people across industries are acquainted with each other, so use those connections.
Film a quick video inviting prospective sales people to submit their CV for an open position and put it on your website. Promote the video using social media and send out a short email blast to your list asking them to share it with their networks.
Here at Wahoo Recruitment, our specialty is matching top sales people to the right roles within successful companies. Our extensive network of national and international prospects gives us the power to reach out to the best prospective employees and make valuable connections that lead to great matches. To learn more about how we can help you recruit and retain top talent, please contact us.